Biography
---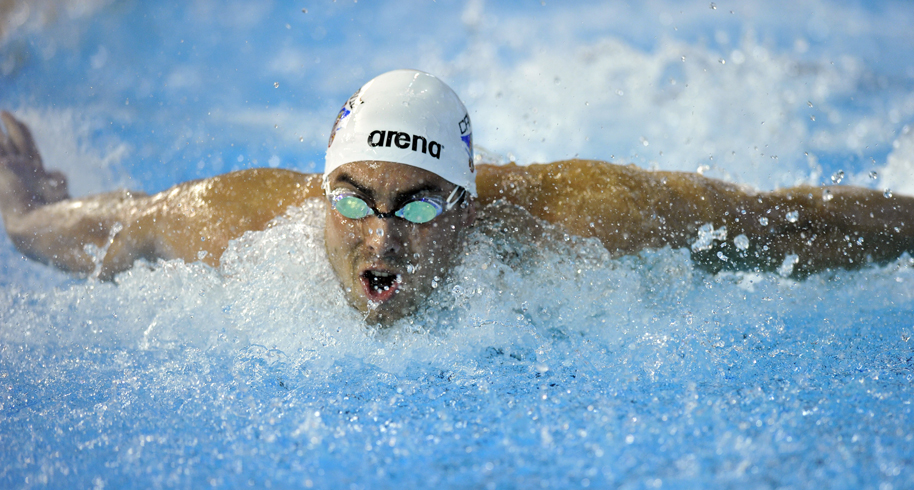 Name: Milorad Čavić

Nickname: Mike, and Čavke

Birthday: 31 May 1984

Height: 6'5" (197cm)

Weight: 210 lbs (93kg)

University: University of California at Berkeley 2007

Major: Political Economics

Interests: Spending time with friends and family, movies, documentaries, nightlife, sports, animals, spear fishing, traveling.

Movies: Gladiator, Without Limits, Cool Runnings, Lepa Sela Lepo Gore, Profesionalac.

Music: Club Mixes/Techno, Rock, and Serbian music.

Hero: Steve Prefontaine (Track and Field Runner)

Sports of Interest: Volleyball, Waterpolo, Basketball, Soccer.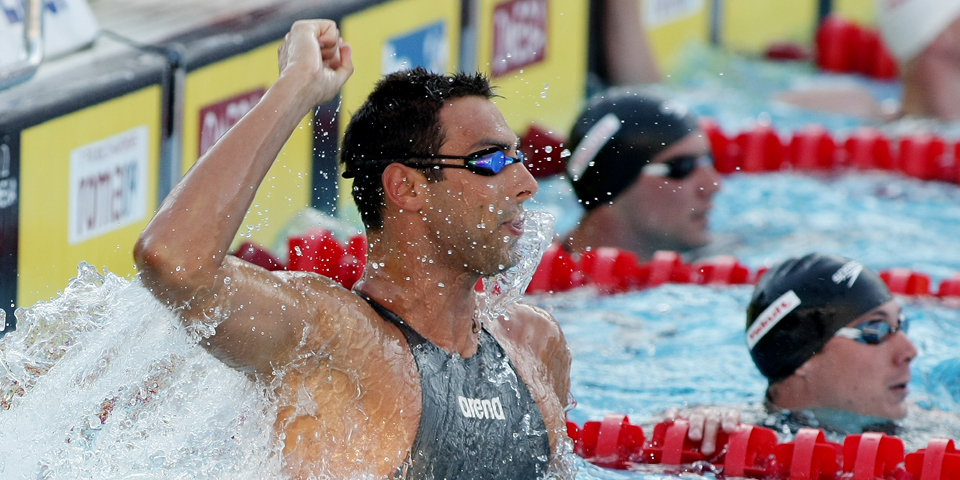 Participant in the Olympic Games three times,

Gold and silver medal-50m and 100m butterfly (2009) World Championship

Silver medal at the Olympic Games - 100m Butterfly (2008)

World Record - 100m Butterfly Short Course Swimming (2003),

Record still stands as the European record,

European record in the 50m and 100m butterfly in long course pool

Three times a finalist at the World Championships,

Five times European Senior Champion,

Twice Junior European Champion,

Best student athlete at the high school swimming championship of USA (2002)
Long Course (50m)

50 Butterfly: 22.67

100 Butterfly: 49.95

100 Freestyle: 48.15

Short Course (25m)

100 Butterfly: 49.18

50 Freestyle: 21.49

50 Butterfly: 22.36
Following the Olympics, I took some time off in Serbia to rest my body and mind, and after two months, a new fire was rekindled inside of me! I moved to Italy in November of 2008, to trained under the direction of Andrea Di Nino for the World Championships in Rome the following year. Unfortunately, I failed to better my position behind Michael Phelps in the 100, but I did manage to win the title of WORLD CHAMPION in the 50 butterfly! Life was good!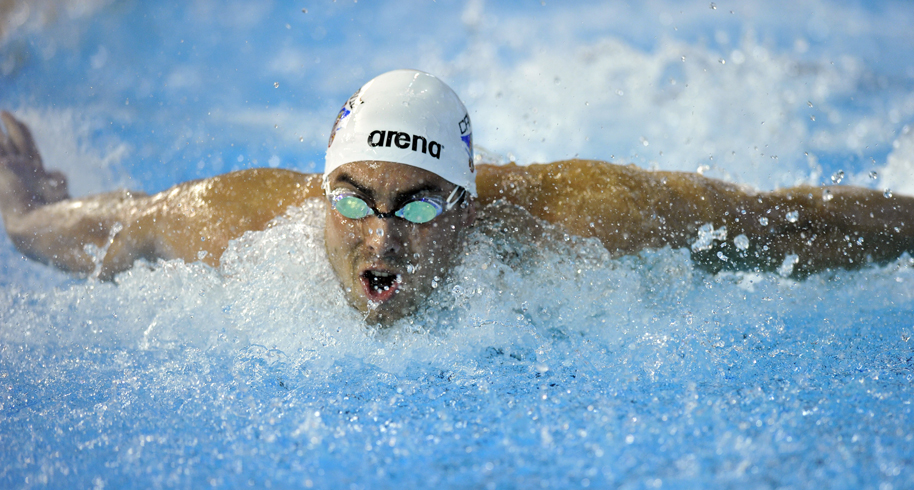 In 2010, I began re-living the troubles that I had with my back in 2006. My training was more inconsistent than ever, and finally, in May of 2010, I found myself not being able to get out of bed one morning.  Although I wasn't paralyzed, I could not stand up or bend forward without excruciating pain, and it was a feeling that wasn't going away. After trying just about everything, I decided that it had come time to operate on my back, and I did just that in Munich, Germany, July 21, 2010. What followed was the worst year of my life! For 4 months I was ordered to refrain from exercise and from sitting or standing for long periods of time. I thought about swimming a lot, but I was more concerned with my health and doing basic things, like putting my shoes on, by myself!
I returned to swimming "full-time" in January 2011. My mind was fresh, my body was re-charged, but I lost a lot of muscle, endurance, and the agility that once made me great. I had hoped to make up for lost time in the 6 months leading up to the World Championships in Shanghai, but I was unrealistic in my optimism.  It couldn't be done! I had to reset after that competition, and re-evaluate and revamp my methods of training with my coach. We had to increase my aerobic threshold and strengthen my core among many things. I began doing things in workout, which I had not been able to do before Beijing in 2008!

At the beginning of 2012, I planned to re-visit my old coach Mike Bottom for a short training camp, to "recalibrate" the technique that I had, but instead decided to compensate for that in other ways with Andrea. After several serious disagreements in the direction my training had to go, and failing to achieve the results that I wanted, I decided the best thing to do was to finish my preparation with Bottom and Club Wolverine in March. I'm immeasurably thankful to Andrea for everything he has done for me, but my move was affirmed when I jumped to the top of the world rankings in the 100 butterfly at the European Championships in May of 2012. Since then, it has been my hope that I would become "living-proof" to anyone who has ever been injured, that it IS possible to return to the top of their game after such a serious set-back. Ever since I proved it possible, my dream of winning another Olympic medal became evermore real! And so here I am, humbled by life - dreaming, and waiting for my final opportunity at the Olympic Games…